Golf Carts
ALL GOLF CARTS PARKED ON CCAPOA PROPERTY MUST BE REGISTERED WITH THE CCAPOA AND DISPLAY THE CURRENT REGISTRATION STICKER. VIOLATORS WILL BE ASKED TO REMOVE THEIR CARTS UNTIL PROPERLY REGISTERED.

Golf cart usage at the CCAPOA properties is subject to our own Golf Cart Rules & Regulations, and registration is available to CCAPOA MEMBERS ONLY. It specifically defines where golf carts can be parked at our properties.

Registration with the CCAPOA is required so that you may park at the beaches, in addition it protects our membership by enabling us to enforce proper usage.




GOLF CART RULES & REGULATIONS


1.

Members are responsible for ensuring that their golf cart meets all local safety and legal requirements as determined by the local Police department and Village ordinances.
2. The issued CCAPOA decal will be placed in a clearly visible location on the right-rear quadrant of the golf cart.
3. Golf carts must be parked in the designated parking spots for each beach location, golf carts are not permitted to park in the vehicle parking spots at each beach.
4. Members will abide by the Beach Rules and Regulations that pertain to the use of golf carts at CCAPOA Parks & Beaches
5. Members will move/remove their golf cart from CCAPOA property if requested to do so by Beach Patrol or a member of the CCAPOA Board.




DESIGNATED GOLF CART PARKING
Golf Carts must use the designated parking areas, as outlined below. Golf Carts are not permitted to be parked in vehicle parking spots.  Failure to do so may result in golf cart privileges being revoked.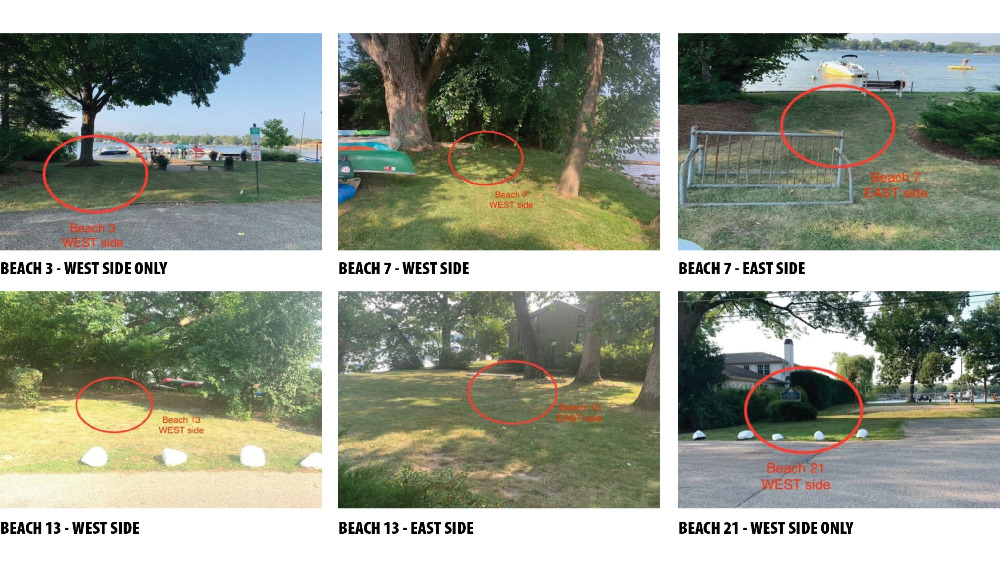 REGISTERING YOUR GOLF CART WITH THE CCAPOA
Parking at the CCAPOA properties is available for paid members only. Currently there is no charge to register your golf cart with the CCAPOA. Simply complete the GOLF CART REGISTRATION FORM,  agree to the Golf Cart Rules & Regulations and we will be in touch with your approval.

Contact the Parks and Beaches Chairman at

[email protected]

if you have any questions.